Mission: Replacement Trans-Am Seats

Page 2
My project has progressed!! My front seats finally found (a local guy in Painesville had them, and responded to an add I posted on www.thirdgen.org). The seats he had came from an '87 Trans Am (with 50K miles on it). The driver seat was taken to an upholstery shop for some fabric repair, but now, looks as good as new. These new front seats did not get installed until after my father, his neighbor and I completed the replacement of the floorpans in my Camaro.
Unfortunately, I did not have the wisdom to take pics of the driver side seat before it went to be reupholstered. But I could've thrown it in the car, but it had 3 small holes and some thinning out on the material (so, in other words, was not perfect).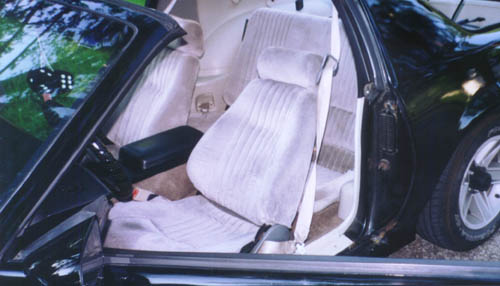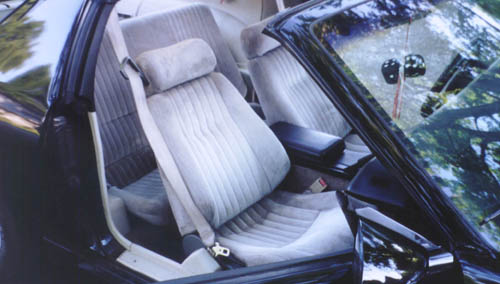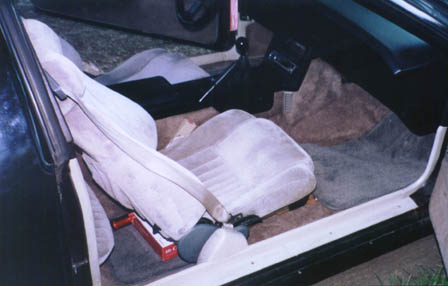 These sweet Trans Am seats gave my Z a great, fresh new look. And they are much more comfortable. My original driver seat was a power seat (my original plan was to put the power carriage in later on). At this point, the manual seats are just fine. I'm sure many can relate that if some one just so much as touches that power adjuster, it's a pain to get it back to where it was, well, that's why I learned to love manual adjusters (only 2 adjusters to worry about).
Click Here to go back to Page 1 of this project!

Change Project