2005 F-Body Reunion at the National Corvette Museum

9/16/2005 - Line Up at NCM for 1869 Homestead
Well, it's time to meet at NCM and get ready to go out to the 1869 Homestead. Before doing so, we all looked to the roof of the building, where photographer took a photo of everyone and the car show. When Jeff and I bought ours the following day, his RED Formula Firebird was in the MIDDLE of a crowd of black F-bodies (we stuck out like a sore thumb).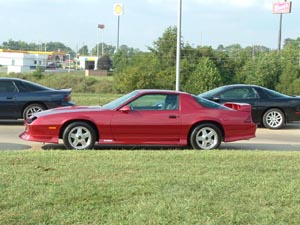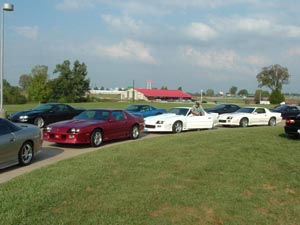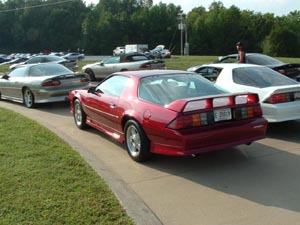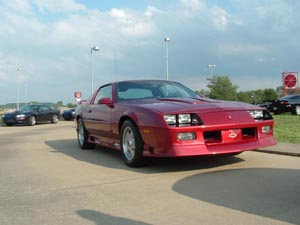 Before the actual line up to head to the 1869 Homestead, I took a few shots of F-Bodies of interest. This burgandy, third gen Camaro caught my eye. The pics I took just don't do it justice. Very clean and sharp looking car!!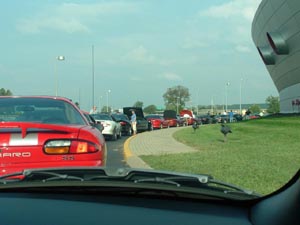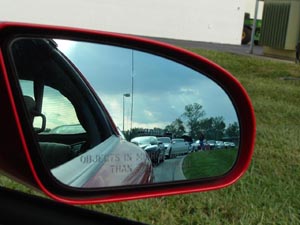 The funniest shots I think I took. What you are looking at in the first shot was what I saw from the passenger seat. A nice LONG line of F-bodies in front. Then, for effect and being silly, I took a shot using the side mirror to show the F-bodies behind us.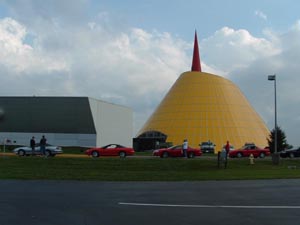 And lastly, a shot with Jeff's Firebird from the side with some cars in front and behind us. Trust me, these pics don't even BEGIN to capture what was there!!