Mini-Project: New IROC Taillights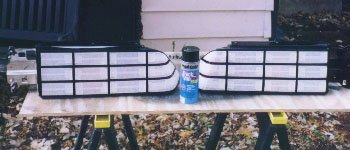 You're probably saying to your self "what in the hell is he doing". Simple, phase one for my new IROC Grid-style tail lights for my car (replacing the stock, single stripe tail lights I currently have). I have masked off the signals and I'm prepared to re-paint all black surfaces with a metallic black paint.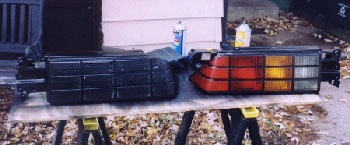 And now, you can see phase one of the project is complete. I started the paint phase in fall of 1999. It was too cold to apply the clear coat. So I did not finish these until summer of 2000. Below are shots of them in the garage as the final clear coat was applied!!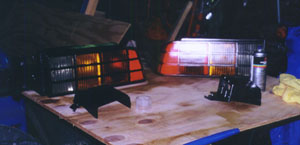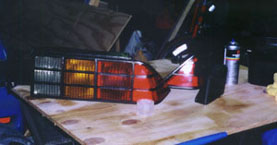 Personally, I think these taillights look REALLY sharp on my Z. I am keeping the original ones in storage in case I ever want to return it to the original appearance.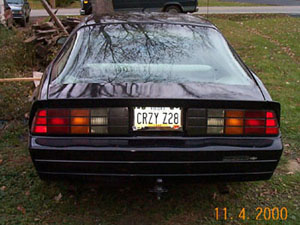 Change Project