2004 Chevy Monte Carlo SS

July 2011 - Installing Two Tone Interior Pieces
Pace-Car Inspired Interior
When I first began shopping for my Monte, I really wanted the '03 Monte Carlo Pace Car (the blue and silver Monte with the checker board decals). Each Pace Car and some of the other special edition Montes had something a little different. The '03 Pace Car featured a black/gray steering wheel and grey shift knob. The '03 Jeff Gordan edition Monte added additional features found in I believe the '01 Pace Car, the black/gray leather seats and door panels. The Jeff Gordan interior is seen below.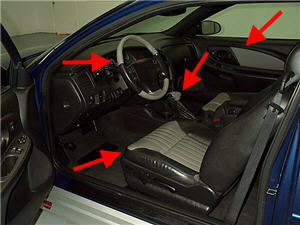 I began getting tired of my all black interior and wanted to get some of the Pace Car pieces. All I really wanted was the two-tone steering wheel and two-tone door and rear quarter interior panels. I really did not want to play with interior paints and to get these factory pieces were really expensive if you could find them from a dealer and due to their rarity, expensive from anyone parting out a car with them. By hanging out at www.MonteCarloForum.com I got a better idea based off what Montelicious wanted to do to her Monte. She has a Monte with the tan interior and wanted to swap some of the pieces for factory black pieces.
When I saw that concept, I realized GM offered the Monte with a pewter (gray) interior and it's the same gray in the Pace Car. With the help of ChibiBlackSheep found a Monte Carlo owner on a forum selling the steering wheel I wanted for a reasonable price. I then worked with ZSPOT from the North American Impala Owners Association, who works for a dealerhsip to obtain the pewter door bezels (a little inverse of the Pace Car door panels) and the pewter rear speaker grills. Those pieces have the color in the plastic (not painted) were $52, brand new, shipped to my door! Below is a shot of all my interior goodies: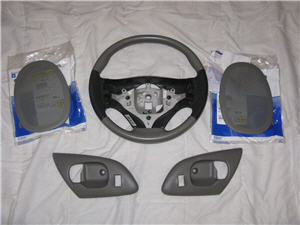 Now here are some before and after pics of this interior swap out.
BEFORE ---- AFTER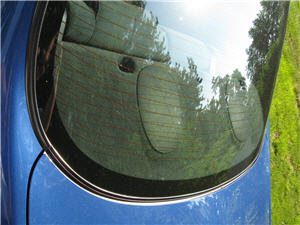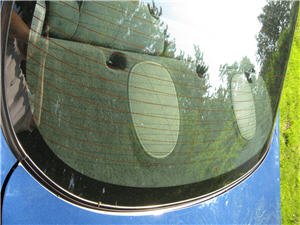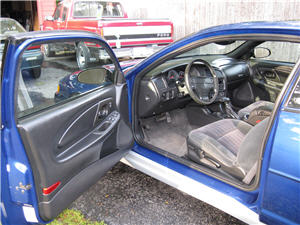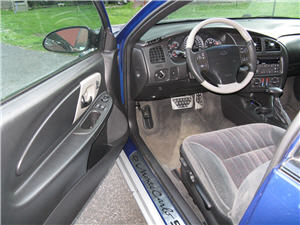 The door bezels were one screw, quick and easy. The speaker grills, I made two mistakes with. First, the plastic being so thin was somewhat brittle. As a result, the first gentle nudge with a nylon pry bar and it cracked. I did myself no favors trying to do this during one of the hottest days ever. Second problem, I thought the speaker grills just snapped in and out. Nope, GM used two speed nuts on what I thought were just alignment studs. As a result of these two problems, I broke most the tabs and all studs using speed nuts from my original grills. The original speaker grills are not re-usable (luckily, I don't think I will be reverting this mod). This also means right now my rear speaker grills are not installed how the factory would do them (but, they don't move or rattle regardless). Eventually I will remove the rear desk cover and add the speed nuts (that will require removing a of the interior to do so).